Got an OK mixer? Make it AMAZING!
The crossfader is at the very heart of the DJing experience. So why do so many mixers come with faders that feel like an afterthought? The feel of the crossfader is as important as any other feature of your mixer, so you deserve to have the best at your fingertips. The Audio Innovate innoFADER has been designed to completely change the way you feel about the crossfader. Having studied the habits and requirements of today's DJs, the innoFADER offers unparalleled levels of quality and adjustability that you just don't find in other crossfaders. So thanks to the innoFADER, you'll no longer need to be less than satisfied with the stock fader in your mixer. Buy the innoFADER today and change your DJ life forever.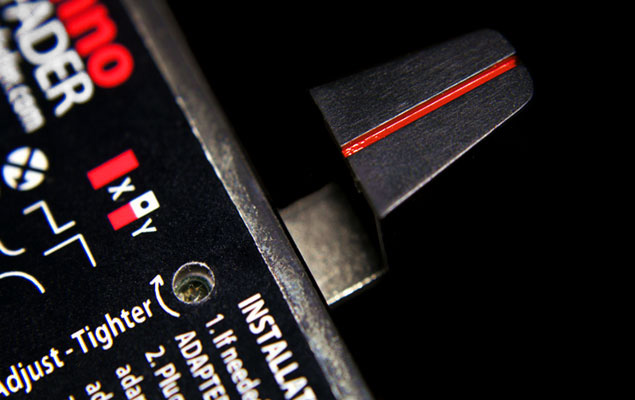 The innoFADER comes complete with a solid steel 8mm fader stem, designed to withstand even that hardest battering from a heavy handed scratch DJ. But thanks to specially designed polished Steel rails, the innoFADER runs as smooth as butter, responding to even the lightest touch. But that's not all - if you prefer a little more resistance from your fader, the innoFADER has a special tension adjust control. It's also been designed so that the tension adjust screw stays in place - no working its way free inside your fader.